I'll be the first to admit that I've been called picky. I have always been a voracious reader. From my earliest memories I read whatever I could get my hands on, but I always loved romance the very best. I read really worn Barbara Cartland romances at my childhood library and scoured the shelves for anything and everything that had a strong romantic element.
No question, I'm a sucker for a love story. The picky issue seems to have developed as I've grown up. I'm married to a man who makes me laugh, makes me hot, makes me glad to come home. I like him and love him and want to kill him sometimes. (See the beautiful car he found for me since I'm a race driver at heart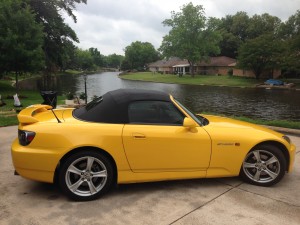 ?) I'm living my own true-life romance (not without work, let me tell you) and I have a strong preference for romances that we human beings have a chance at. You know, real world romance. In November, I'm releasing Smooched (Blue Collar Boys Romance series, bk 1) about wonderful, sexy heroes in this world.
Because I am also a therapist and I deal every week with couples in various stages of struggling with being in a relationship, I'm very aware of dysfunction.
This makes reading romances somewhat complicated. Above all else, I'm a word person. I love language. I can write or edit even when I don't feel well because words are just that natural to me. Given that…I'm really bothered by sloppily written anything. I'm not a grammar Nazi or hung up on spelling, but I do notice when authors can't seem to string a functional sentence. It bothers me so much that I'm yanked out of whatever story I'm reading.
I even have memorized a beautiful sentence from one of my all time favorite authors. (Don't ask me about it because I get downright obnoxious.)
So, maybe I am picky. I don't see myself that way, however. I really only need two things to make a romance interesting and satisfactory. 1.) An author to have skill with language and 2.) a moderately functional relationship that doesn't leave me cringing and calling a divorce lawyer.
It's not too much to ask, is it?