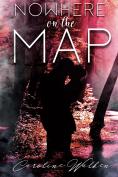 Today we talk with the lovely Ohio author, Caroline Walken who started writing as a hobby…and then it turned into a passion.
How long does it take you to write a book?
To be honest the first book took two years from start to publication.  Although it sounds like a terribly long time you have to consider, I had never done anything other than a short story.  The idea of producing anything over 20K was daunting!   Once I survived the initial process, I set up a schedule where I have turned out a book every twelve to eighteen months.
Since I work full time and have an engrossing summer hobby, I conduct most my hard work in the winter months.  During the summer months, I set aside a night for writing another for review and a third for catching up on promotion. Once winter sets in, I spend more time in front of the computer writing.  My belief is the only way for readers to become better acquainted with my writing is by offering a variety of books.
What is your work schedule like when you're writing?
As I stated I try to keep at it throughout the week.  I will work on a chapter one evening, then the next I may proof the draft.  During the week, it is more challenging to be relaxed and write so I catch up on my current WIP during the weekend.
Where do you get your information or ideas for your books?
My ideas for the books come from many places; it could be a line in a song or from life itself. My newer book; Nowhere On The Map explored the question which influences a person greater; their nature or how they are nurtured. It began as a sketchy idea however one evening while working on a meandering story one character developed more and a story was born.
I would lie if I said I had a road map for my stories the sad truth is the characters themselves are the ones behind the wheel.
How much of your books are realistic?
In Ell's Double Down and Reggie's No Limit, I go back to Kentucky to the city of Newport. As a native Kentuckian, I was of course familiar with Newport's modern history but it was the origin of how it became Sin City was most interesting.  Newport was the forerunner of Las Vegas, powerful mobsters built the city and it took its roots from prohibition.  To my amazement, the names were familiar, as I had heard them bantered in stories told by my grandfather.  I discovered we evidently had friends in low places!  Who knew!
What would you say is your interesting writing quirk?
I bet everyone does this but if I am writing a story set in the 20's or 30's I will often wear my make-up or hair in the same fashion. I like to surround myself in the setting by listening to blues music and I will dig out my old Bonnie Raitt CD.   When I wrote the more contemporary story, the setting was a small town and the backdrop was bon fire parties and rural living.  Again, I embraced my characters with firing up Miranda Lambert or Keith Urban and shined up my Ariat boots!
What does your family think of your writing?
I am fortunate that my family is supportive; in fact, my husband broke my 'secret' to our friends first!  He is proud of my work and the fact I have not lost my passion for it.  My friends are also a source of encouragement I have several that have asked to be characters in the novels!  What bigger compliment could a writer receive?
If you couldn't be an author, what would your ideal career be?
For a short time I promoted my art, my mother was a wonderfully talented artist and I caught just a bit of her skill! For a few years, I did pet portraits and loved creating lasting images for people.  Just as in writing, when working on a portrait I let the pet speak to me.  In one, I kept feeling the lost dog wanted a red bow so on a whim; I added a bright red ribbon to her.  Later the owner exclaimed that the dog did indeed love anything red!  I loved being able to bring that memory to life in the portrait.
What would be on your tombstone?
A strong woman lies here.
She loved, she lived, and she recovered from mistakes and heartaches.
Through it all, she approached each day like a blank page.
Learn and Live!
Visit her at her Amazon Author Page:
https://www.amazon.com/-/e/B072DSRZVC
On Caroline's Author Website:
https://authorcarolinewalken.wordpress.com/
On on Facebook!
https://www.facebook.com/profile.php?id=100014819192480
Or @caroline_walken on Twitter!